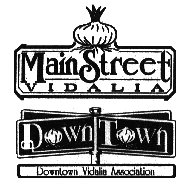 Be sure to check out the DVA newsletter
click
here
for the latest (Nov. 2002)
COFFEE BEFORE HOURS
ALL HOSTS ARE MEMBERS OF MAIN STREET VIDALIA AND DVA
MARK YOUR CALENDAR FOR THESE DATES IN 2002...
February 6th - Way Acceptance Co. - 106 Church Street
March 6th - Alicia's - 126 E. Meadows Street
April 3rd - VNS Corporation - 325 Commerce Loop
May 1st - Ellis' Florist - 2-1 N. W. Main Street
June 5th - Acme' Paper & Shipping Co. - 100 S.W. Main Street
August 7th - Farmer's Furniture - 602 E. 1st Street
September 4th - Wilkes Office Machines - 112 S. W. Main Street
October 2nd - Brown's Jewelry - 115 & 1/2 Meadows Street
November 6th - Choo Choo Build It Mart - 1600 McIntosh Street
OTHER EVENTS
October 1st-12th - A festival Fall on "Main Street". City-wide fall decorating.
October 31st - Trick or Treat "Downtown" 5:00 - 6:00. Costume Contest - 6:15. Downtown Fall Festival at 1st United Methodist Church -church sponsored.
November 1st - 15th - "Main Street" Holidays. City-wide Thanksgiving and Christmas decorating.
November 7 - A Taste of Italy fine dining experience. A progressive tour dinner sponsored by Vidalia Main Street Association. Tickets are $25.00.
November 11th - Veteran's Picnic. "Main Street" honors our Veterans. Guest Speaker: Dr. Sid Johnson. 12:00 noon at Meadows Street Park.
November 17th - "Downtown" Open House. 2:00-5:00 Holiday Entertainment provided by Merchants. Christmas Wreath workshop at Ellis' Florist- sign up applications $35.00.
November 26th - Downtown gives thanks and our official lighting of Christmas - Santa's 1st visit at Santa land and community caroling, also, letter to Santa "drop-off" box.
December 7th - Vidalia Christmas Parade. 11:00 a.m.- Community Volunteers
December 13th - Christmas Spectacular at Santa Land. 6:00-8:00 p.m. A celebration of the holidays for the family. Activities include a Christmas reading, Santa Land and pictures with Santa, Sleigh rides by Savannah Carriage Tour and caroling. Refreshments at Santa's White Village.
December 14th - Breakfast with Santa on "Main Street". 9:30-11:30 a.m. "Downtown" Entertainment by South Central Dance Academy, kiddie "train" rides and pictures with Santa.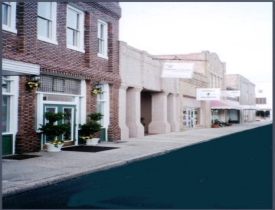 Paula Toole Executive Director
912) 537-8033 (voice) 912) 537-7708 (fax)
P.O. Box 280 Vidalia, Georgia 30475-0280

Contact The Downtown Vidalia Association [email protected]