LINKS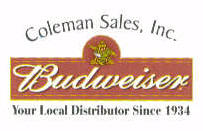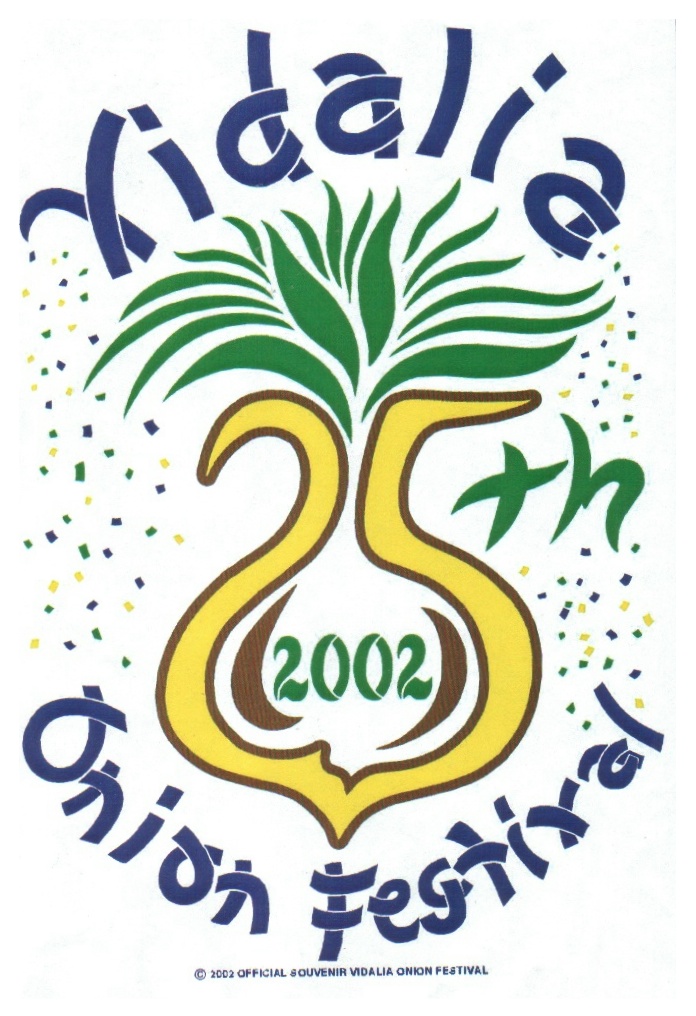 Arts & Crafts Street Dance Air Show
Souvenirs Contact Us Corporate Patrons
Saturday, May 18, 2002
Air Show
Gates open at 9:30 a.m.
Vidalia Municipal Airport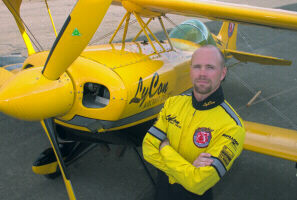 Sunday May 19, 2002
Air Show
Gates open at 9:30 a.m.
Vidalia Municipal Airport
Check out some of what is lined up!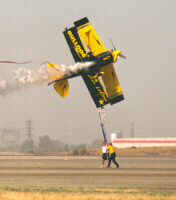 Click Flight Video Magazine for a "taste" of the Bulldog Show performed by Jim LeRoy
Considered by many as the premier solo act in the business today, Jim LeRoy has pushed aerobatic flying to a new and unsurpassed level. With a routine full of signature maneuvers and heart stopping surprises, Jim redefines the limits with explosive, non-stop action from start to finish. "People want to see low, wild, and seemingly out of control, but at the same time they want discipline, precision, and complete control" says Jim. "You've got to take all of those elements and fuse them together in just the right way". Jim attacks the classic maneuvers with a "new age" energy, adds the state of the art gyroscopic stuff, throws in some tricks of his own and combines it all into a mesmerizing display of aerodynamic dynamite that will leave even the most seasoned airshow spectators shaking their heads in amazement.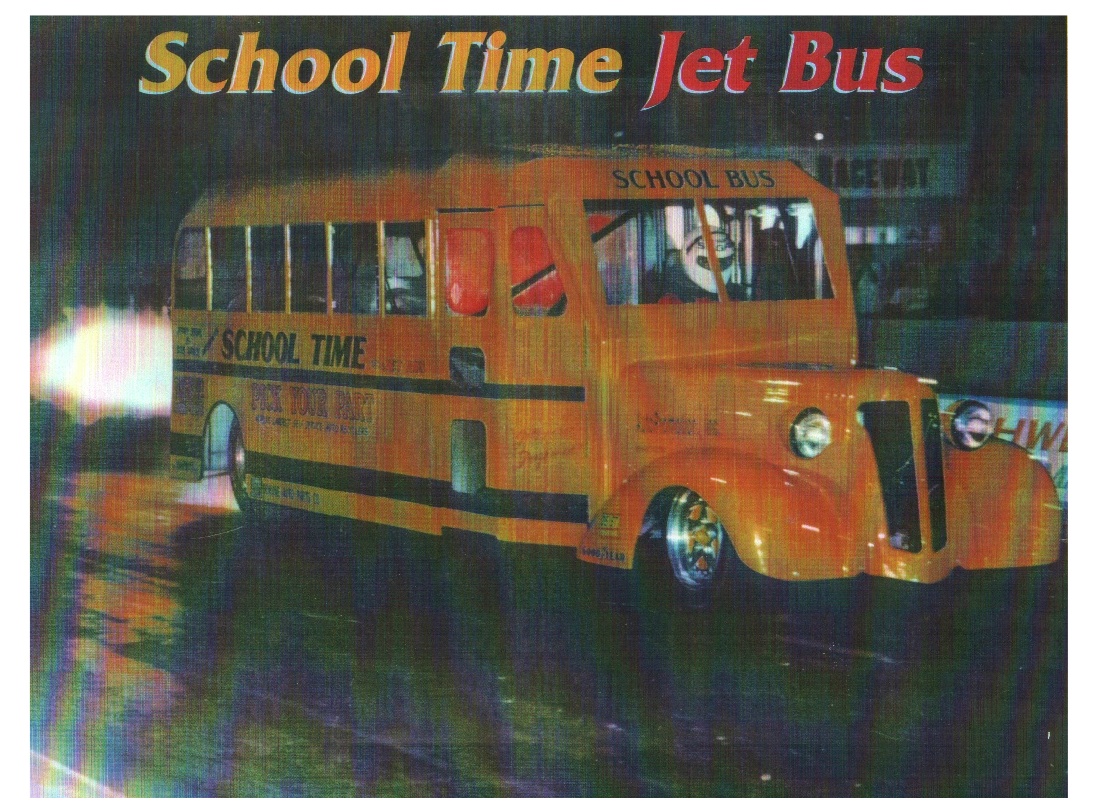 "School Time" Jet Bus - Powered by a huge J-34 Westinghouse Jet Engine, pumping out 17,000 screaming horsepower, with 6,000 pounds of flame throwing thrust and equipped with realistic flashing lights, folding out flashing stop signs and strobe lights! The "School Time" Jet Bus goes to war against drugs across the country, bringing the message to air shows, drag strips and schools that "JETS ARE HOT, DRUGS ARE NOT!"
The World's ONLY Jet Powered Bi-Plane!
Jimmy Franklin, has been flying air shows for over 30 years, he is one of the most well recognized and respected performers in the business. He is not only recognized for his spine tingling flying, but also his showmanship and one of a kind innovative style.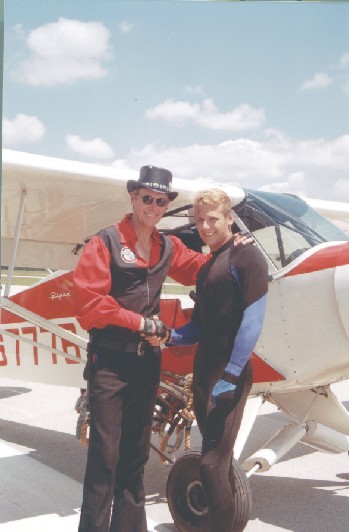 You simply have to see the raw, uncontrollable power that this aircraft dishes out to believe it. It is hard to imagine a 1936 Waco bi-plane climbing like the space shuttle and sounding like an F-15 but that is pretty much what you get when you strap a J-85 General Electric jet engine to the bottom of a feather light barnstormer. Jimmy Franklin literally beats the sky to death during his solo routine which feature maneuvers like his all new torque wheel and his notorious, down to the deck flat inverted spin. As if all that wasn't intense enough to satisfy Franklin's appetite, he returns for a second flight and brings along a wing walker to even the score. Carol Pilon will crawl all over top and bottom wings of this extreme aircraft while Franklin keeps the aerobatics coming .Truly, daredevil stuntmanship at it's best!
Larry Kelley's "Panchito"
Larry Kelley acquired B-25J S/N 44-30734 in September 1997. This B-25 was delivered to the USAAF too late to see any action in World War II but was used in various duties until assigned to Air Training Command in 1948 where it was used until 1954. In 1955 it was putthrough the Hughes conversion to a TB25N configuration and served with various Air National Guard units until being retired to Davis-Monthan AFB in 1958. The B-25 was sold to it's first civilian owner in 1959 and was used as a fire bomber and then later as a mosquito sprayer in Florida. Imagine being a mosquito and seeing this thing coming at you! This B-25 was finally immaculately restored to original W.W.II condition by Tom Reilly of Kissimmee Florida in1986. It was finished as "Panchito", a B-25J S/N 43-28147, that served with the 396 Bomb Squadron, 41st Bomb Group, 7th Airforce, stationed in the Central Pacific. "Panchito" was scheduled for another bombing run to Japan on the day the Japanese surrendered.
REENACTMENT OF THE JAPANESE ATTACK ON PEARL HARBOR
BY THE COMMEMORATIVE AIR FORCE DIXIE WING!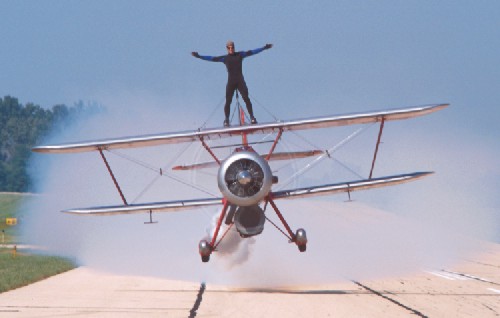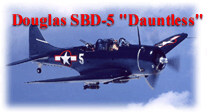 Brought to you by: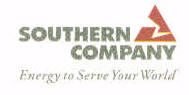 CHECK BACK WITH US OFTEN, WE ARE CONTINUALLY
ADDING NEW EVENTS TO THE AIR SHOW